Private Homeowners and Renters Are Largely Unaware Of the Toxic Chemical That Contaminate Their Everyday Drinking Wellwater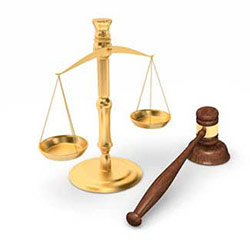 There is no standardized testing of private water wells like there is for public municipalities
Tuesday, March 1, 2022 - Homeowners throughout the United States are on their own when it comes to testing their well water and making sure that it is safe. Families living in the industrialized northeastern part of the United States may be at the greatest risk of having their home well water and public water sources contaminated by toxic forever chemicals. A study published recently in Environmental Science and Technology magazine and reviewed by The Guardian stated researchers "detected PFAS chemicals in 20% of private wells and 60% of public wells sampled in 16 eastern states, and offered new insights on how to predict which drinking water sources may be contaminated." The study found that approximately one in five of the nation's 40 million private wells may be contaminated with carcinogenic chemicals. The Guardian tells the reader that if you own or rent a home that receives its drinking water from a private well, you should be concerned according to Scott Faber, vice-president of government affairs with the Environmental Working Group. PFAS cancer chemicals are a byproduct of the industrial manufacturing process, the coating that makes Teflon cookware stick-resistant, waterproof clothing, furniture, carpets, and many other sources. One critical source of PFAS chemical contamination is firefighting foam used on more than 400 military bases and at every airport throughout the country. Dangerous chemicals are found to have leached into the water table on or around military bases, airports, chemical plants, and industrial manufacturing facilities. If you have recently had a diagnosis of testicular cancer, kidney cancer, liver cancer, or pancreatic cancer, and have a private water well, you should speak with a PFAS water attorney to see if you qualify to file a lawsuit. Studies show that even low levels of toxic forever chemicals can trigger permanent illness. If you live in a private residence it is up to you to take action to protect the health of you and your family by speaking with a lawyer on the subject.
No area of the country is considered safe and if you live on or near a US military installation you may be at an even greater risk. Scientists warned military officials more than 50 years of the toxicity and health risks of using PFAS fire-fighting foam stating that the PFAS chemical known as PFOS found in firefighting foam was "persistent, bioaccumulating and toxic," according to this website. The Environmental Protection Agency (EPA) has so far failed to take action to set water on setting enforceable PFAS chemical water limits in what is thought to be the agency's greatest failure to date. Several states have established drinking water standards in the wake of the EPA ignoring the problem. More than 100 million wells throughout the United States could be at risk of being polluted by industrial chemical contamination. Chemically polluted groundwater contaminating private well water could be a contributing factor not only in the explosion in the number of cases of cancer but also other immune and genetic disorders.
More Recent Federal Government Water Contamination Lawsuit News:
---
Let Our Water Contamination Attorneys Help You
Our attorneys specialize in holding large corporations accountable when they've placed profits ahead of safety. Through settlements and winning verdicts, our attorneys have obtained millions for our clients. Let us help you today.
Lawsuits for PFAS Contaminated Drinking Water
Filing a lawsuit will allow you to hold the federal government accountable for damage it has caused you or a loved one, while also providing real compensation for your medical expenses, suffering and loss. Contact us today for a free consultation.