Information and News About the federal government Combat Earplug Lawsuits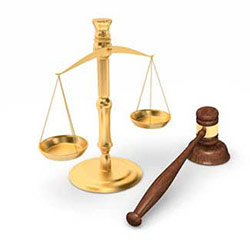 Thousands more firefighting foam lawsuits are expected from firefighters and those living near municipal firefighting stations...READ MORE
Thousands more firefighting foam lawsuits are expected from firefighters and those living near municipal firefighting stations...READ MORE
The water contamination crisis is not limited to Camp Lejeune and could affect every military base in the United States...READ MORE
The water contamination crisis is not limited to Camp Lejeune and could affect every military base in the United States...READ MORE
Tap water testing could provide answers to the possible sources of kidney cancer...READ MORE
Where you live may determine whether or not you get tap water cancer...READ MORE
We may have already doomed the next generation to an early death from PFAS cancer...READ MORE
The lawsuit follows North Carolina and others seeking billions of dollars in environmental remediation...READ MORE
About 700 sources of contamination have been identified and thousands of families may have been drinking water that caused them to develop cancer...READ MORE
Lakes, rivers, and streams near military bases may be contaminated and residents are advised not to eat nearby fish or game...READ MORE
The recent settlement of 270 water well contamination cases for $17.5 million in Wisconsin extrapolates to billions of dollars nationwide...READ MORE
Most American waterways are polluted with PFAS forever chemicals that could be causing cancer and other diseases...READ MORE
Those who work in or live near municipal firefighting stations may be exposed to high levels of PFAS forever chemicals from firefighting foam...READ MORE
Firefighting foam has been washed down into local storm drains for decades polluting local water systems with PFAS forever chemicals...READ MORE
Mothers have been exposed to PFAS forever chemicals in their diet and also in the water they drink...READ MORE
Thousands of lawsuits could target 3M the maker of toxic firefighting foam...READ MORE
Yet another cause for concern is that childrens clothing may contain toxic PFAS forever chemicals ...READ MORE
The military is bringing in clean bottled water and shutting down the contaminated water supply...READ MORE
People may sue the government for failing to warn them that the water they drink may cause cancer...READ MORE
The entire ecosystem is contaminated with toxic PFAS forever chemicals and there may be no way to avoid them...READ MORE
The Air Force started using firefighting foam that is now believed to be carcinogenic more than five decades ago...READ MORE
The nation's water contamination crisis is likely orders of magnitude greater than what the EPA is willing to admit...READ MORE
Recent changes in EPA water purity mandates are forcing municipalities to take action to bring down PFAS forever chemical percentages...READ MORE
Most airports have failed to test the local drinking water supplies for PFAS chemicals that are in the firefighting foam they have used for decades...READ MORE
Drinking water processed through reverse osmosis significantly reduces the level of PFAS forever chemicals a study report...READ MORE
It may be starting to dawn on lawmakers that allowing Marines and their families to sue the military could cost billions of dollars...READ MORE
Marine Web Site Support The Passing of The Camp Lejeune Justice Act And Details Government Negligence...READ MORE
Drinking the local water may be the cause of many forms of cancer and various neurological diseases like Alzheimer's, Parkinson's, and Lou Gherig's disease...READ MORE
Marine veterans will be able to sue the Federal government when President Biden signs the Honoring Our Pact Act which includes the Camp Lejeune Justice Act...READ MORE
Cleaning up America's drinking water contamination problem is a large part of transitioning to a greener society...READ MORE
The Campo Lejeune Justice Act's $8 billion cost estimate grossly underestimates what juries are capable of delivering...READ MORE
The last hurdle facing marine core veterans and others has been cleared allowing people with cancer or their survivors the legal right to sue the Federal Government...READ MORE
A lawsuit alleges that companies have disregarded environmental protection laws and knowingly destroyed the local groundwater and other natural resources...READ MORE
Millions of people that live on or near a US military base may have been exposed for months and years to toxic chemicals in their drinking water...READ MORE
Improperly disposed of Perchloroethylene (PERC) may be causing cancer at Camp Lejuene and elsewhere...READ MORE
Thousands of children have died and others are dying from leukemia and other forms of cancer because their mothers drank tap water from Camp Lejeune while pregnant...READ MORE
Marines that have had children die from leukemia should speak with a Camp Lejeune water contamination lawyer ...READ MORE
Tap water contamination is just the tip of the iceberg of ways humans have been exposed to PFAS forever chemicals...READ MORE
Eating fish and shellfish caught in waters near airports is one example of ways humans ingest food that may contain toxic amounts of PFAS Forever Chemicals...READ MORE
No one should have to live with the death of an innocent child because the military failed to keep them safe while on US soil...READ MORE
Tens of thousands of US Marines and their family members, and also civilian employees and their families may have been exposed to carcinogens in their drinking water...READ MORE
Families in Colorado were told by the Air Force starting in 2016 not to drink the local tap water...READ MORE
Burn Pit exposure caused thousands of deaths of military veterans who returned home from war looking healthy, only to develop terminal cancer within a decade...READ MORE
The military may have covered up the Camp Lejeune childhood cancer cluster leading to an explosion in miscarriages, still borne baby deaths, and adolescent deaths...READ MORE
PFAS forever chemicals are everywhere, in everything, and could be the root cause of the explosion in global cancer and autism rates...READ MORE
Part of the Honoring Our Pact Act will allow for new tort claims for veterans and families exposed to toxic water at Camp Lejeune...READ MORE
Senators May Pass the Honoring Our Pact Act including the Camp Lejeune e Act as early as this month allowing Marines and civilian employees the ability to sue the federal government...READ MORE
The Government kept Marines in the dark about cancer dangers their families faced from drinking contaminated local tap water...READ MORE
The Camp Lejeune Justice Act seeks to overturn a provision in North Carolina law that has prevented military veterans and their families from seeking justice via the courts....READ MORE
Service members stationed at Camp Lejeune may be unaware that their cancer and other health problems are due to drinking toxic tap water...READ MORE
These lawsuits join military servicemember and their families who have been likewise injured by contaminated drinking water and are suing the Federal Government...READ MORE
Thousands of firefighters in the US have used toxic AFFF firefighting foam to extinguish petroleum fires...READ MORE
Hearing about the toxic drinking water at their military base ignites a parent's greatest fears of having failed to protect their children...READ MORE
The local water supplies of several communities have tested positive for PFAS forever chemicals...READ MORE
Toxic forever chemicals may be banned at military installations, airports, and firefighting stations...READ MORE
Filing a lawsuit may be the fastest way to hold those responsible for negligently polluting local drinking water supplies...READ MORE
Manufacturers and the military may be held financially responsible for contaminating local drinking water supplies throughout the country with cancer-causing chemicals...READ MORE
PFAS forever chemicals contaminate the beef and dairy industry including cow's milk...READ MORE
Dry cleaners all over the United States may be poisoning the local drinking water supplies...READ MORE
If you or a family member have developed a serious illness and have served on a US military installation, you probably have been exposed to PFAS forever chemicals...READ MORE
Americans face life-threatening challenges to their health and the health of their children from pollutants in the air, agricultural pesticides, and PFAS forever chemicals...READ MORE
Firefighters have a high probability of developing PFAS cancer after being repeatedly exposed to firefighting foam...READ MORE
The Environmental Working Group (EWG) investigates the dangers that PFAS forever chemicals pose to the health of every American family...READ MORE
Other lawsuits want manufacturers of forever chemical products like firefighting foam to pay for its cleanup and build new clean drinking water facilities...READ MORE
Children born to mothers who drank the tap water at Camp Lejeune between 1968 and 1975 are four times more likely to suffer from cancer or another serious birth defect....READ MORE
The Illinois State AG is the latest government official to file a lawsuit alleging 3M has permanently contaminated the local environment with forever chemicals...READ MORE
Three families on the same street near a naval base had children born with brain tumors...READ MORE
Air Force bases throughout the United States have used firefighting foam to extinguish jet-fuel fires...READ MORE
Burn pits and firefighting foam have contaminated the local drinking water supplies in and around US military bases for more than 30 years...READ MORE
Toxic firefighting foam was being used once per month to extinguish burn pit fires consisting of solvents, paints, metals, and other material...READ MORE
Marines may soon be able to file lawsuits against the US Government for their negligence in failing to ensure the safety of local drinking water supplies...READ MORE
From 1953 to 1987, US Marine military families drank, bathed, and played in water contaminated with carcinogenic chemicals from firefighting foam...READ MORE
The EPA now admits to 900 enormous toxic firefighting foam disasters, one approaching a 1 million gallon spill, at military installations and airports around the country...READ MORE
Military bases, municipal fire departments, and airports may have exposed millions of US families to carcinogens in their tap water...READ MORE
The Biden Administration and EPA plan to replace pipes leading to historically disadvantaged communities throughout the United States, creating jobs in the process...READ MORE
The Biden Administration and EPA plan to replace pipes leading to historically disadvantaged communities throughout the United States, creating jobs in the process...READ MORE
Municipal and local governments and school boards need to test their drinking water supplies for forever chemicals...READ MORE
Toxic drinking water illnesses do not show up immediately as PFAS forever chemicals take time to bioaccumulate to levels that cause disease...READ MORE
Military veterans and service members that have developed cancer from drinking water have won a significant victory ...READ MORE
Hundreds of county governments could follow Bucks County Pennsylvania and hold 3M accountable for groundwater contamination...READ MORE
Military Veterans and their families gather demanding support for the Camp Lejeune Justice Act, and other groundwater contamination legislation...READ MORE
Soldiers at Camp Lejeune military base in North Carolina and others have developed cancer and other illnesses from drinking tap water...READ MORE
There is no standardized testing of private water wells like there is for public municipalities...READ MORE
Groundwater contamination with industrial chemicals and firefighting foam may cause cancer later in life...READ MORE
---
Let Our Water Contamination Attorneys Help You
Our attorneys specialize in holding large corporations accountable when they've placed profits ahead of safety. Through settlements and winning verdicts, our attorneys have obtained millions for our clients. Let us help you today.
Lawsuits for Defective the federal government Earplugs
Filing a lawsuit will allow you to hold the federal government accountable for damage it has caused you or a loved one, while also providing real compensation for your medical expenses, suffering and loss. Contact us today for a free consultation.