Ground-Water Contamination At Military Installation Caused Cancer In Thousands of Veterans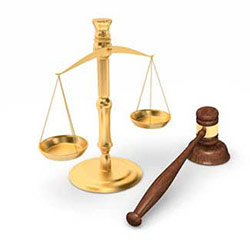 Soldiers at Camp Lejeune military base in North Carolina and others have developed cancer and other illnesses from drinking tap water
Wednesday, March 2, 2022 - I recently wrote that well water contamination is a problem whose scope should not be underestimated. Millions of Americans that own or rent their properties outside of city limits covered by municipal water usually get their daily drinking water from their property's well. Well-water quality is usually taken for granted and only tested by the buyer before purchasing a property. It was discovered recently that as many as one in every five private water wells has been contaminated with PFAS forever chemicals. A forever chemical is a by-product of industrial waste, Teflon or ScothGuard stain-resistant chemicals, fire fighting foam, or another toxic pollutant. Forever chemicals never break down and bioaccumulate in human cells leading to PFAS cancer eventually. Over 60% of all city municipal water supplies are contaminated likewise also. Contamination percentages for both private and city water supplies are suspected to increase as more and more are tested. Airports and military bases and the surrounding areas are thought to be the cause of PFAS drinking water toxicity because of chemical seepage from toxic firefighting foam into nearby water tables.
Camp Lejeune is one military base, typical of others, where occupants and nearby residents have been sickened by groundwater pollution. According to CBS News, "The U.S. government acknowledges that from 1953 to 1987, nearly a million veterans and civilians were potentially exposed to dangerous chemicals in the drinking water at Camp Lejeune in North Carolina. In some areas, levels were 400 times what safety standards allowed. " The water contamination problems causing illnesses among military personal here came to light when hundreds of veterans complained that they have been denied medical coverage for their drinking water-related illnesses. CBS tells readers that one soldier experienced neurological difficulties like dizziness, problems with balance and frequently stumbling, and hearing loss as a result of drinking his office's and home's tap water. His disability has led to inexplicable anger towards family members and mental depression. Another veteran told CBS that he developed a life-threatening illness from drinking Camp Lejeune contaminated drinking water. "Retired Lt. Col. Mark Kotnour, a lifelong aviator, said, seven doctors told him they believed his pancreatic and prostate cancers were connected to his service at Camp Lejeune in 1977." Hundreds of soldiers may come forward in 2022 to file Camp Lejeune water contamination lawsuits seeking to hold the military responsible for their negligence in polluting the area's water supply.
A bipartisan group of US Senators have taken up the fight to support the medical rights of soldiers at Camp Lejeune and others that live and work in the communities surrounding the military base, and have written a bill to that effect. "Bill, S.3176, aims to give victims the ability to file a lawsuit in the district court for the Eastern District of North Carolina to seek relief, an option previously denied due to an anomalous North Carolina law that restricted victims from legal action 10 years after exposure." According to JDNews, "During the contamination period from 1953 to 1987, hundreds of thousands of Marines, sailors, family members, and civilians were exposed to the base's drinking water, which was contaminated with toxins like industrial solvents and benzene."
More Recent Federal Government Water Contamination Lawsuit News:
---
Let Our Water Contamination Attorneys Help You
Our attorneys specialize in holding large corporations accountable when they've placed profits ahead of safety. Through settlements and winning verdicts, our attorneys have obtained millions for our clients. Let us help you today.
Lawsuits for PFAS Contaminated Drinking Water
Filing a lawsuit will allow you to hold the federal government accountable for damage it has caused you or a loved one, while also providing real compensation for your medical expenses, suffering and loss. Contact us today for a free consultation.