Individuals and Families Should Test The Drinking Water For Carcinogenic Chemical Contamination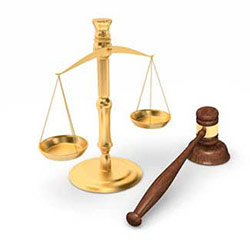 Groundwater contamination with industrial chemicals and firefighting foam may cause cancer later in life
Monday, February 28, 2022 - Young couples starting a family have a lot to think about without questioning the safety of their drinking water. Families that have lived in areas surrounding military bases in the United States, and also military families that live on the base, have been developing certain types of cancer more than they should be. An abnormally high number of incidences of testicular cancer, kidney cancer, liver cancer, and pancreatic cancer are being reported by these families. People are angry and looking for answers. The most likely cause of their deadly illness appears to be that toxic chemicals may have been released with regularity and for many years into the groundwater by manufacturing companies and from sources on the military bases. More than 400 military bases and counting are under investigation by federal sources from the Pentagon about PFAS chemical groundwater contamination. Cancer victims and the families of infants born with birth defects are filing PFAS water contamination lawsuits seeking reimbursement for medical expenses and monetary compensation for the pain, suffering, and harm they and their families are having to endure. Drinking water contamination with cancer-causing chemicals may affect more than 100 million Americans and is bordering on becoming a national disaster. It is feared that newborn babies are born with these carcinogenic chemicals already permanently embedded in their DNA. Scientific studies link contaminated drinking water with causing reproductive problems, weakened childhood immunity, low birth weight, endocrine disruption, elevated cholesterol, and obesity. The Environmental Working Group (EWG) has led the effort to expose the sources of carcinogenic groundwater contamination and to point the finger at those who may be held responsible.
According to studies reported by the EWG, there are many possible sources of groundwater contamination. Some of the culprits may be the manufacturers of Teflon and other non-stick cooking surfaces, chemicals used to coat paper and cardboard fast-food wrappers, the chemicals used to make furniture and carpets stain-resistant, chemicals that make clothing water-repellant, and some types of personal care products and cosmetics according to EWG. Of all the possible sources of PFAS contamination, it is the military's use of firefighting foam that could have caused the most human suffering. According to EWG, "PFAS contamination on military installations is widespread because for nearly 50 years, the Department of Defense, or DOD, has used firefighting foam -- so-called aqueous film-forming foam, or AFFF -- that contains PFAS chemicals. Studies link PFAS exposure to kidney and testicular cancer, thyroid disease, and weakened childhood immunity, among an array of serious health problems. PFAS chemicals bioaccumulate in human tissue and blood and can stay there for years. The Pentagon has acknowledged the gravity of the PFAS chemical groundwater contamination from firefighting foam and there have been cases of well-water contamination reported by those who live off base. Testing positive for PFAS chemicals in one's well-water can affect the sale of a house and cause its value to depreciate.
More Recent Federal Government Water Contamination Lawsuit News:
---
Let Our Water Contamination Attorneys Help You
Our attorneys specialize in holding large corporations accountable when they've placed profits ahead of safety. Through settlements and winning verdicts, our attorneys have obtained millions for our clients. Let us help you today.
Lawsuits for PFAS Contaminated Drinking Water
Filing a lawsuit will allow you to hold the federal government accountable for damage it has caused you or a loved one, while also providing real compensation for your medical expenses, suffering and loss. Contact us today for a free consultation.